Memorial Day has past and most all the graduation pictures have been posted on Facebook.  I am going to need a discussion with my mother as to why I did not get the following in my upbringing:
Kindergarten Graduation
Elementary School Graduation
8th Grade Graduation
Chalk on the front of my house sidewalk proclaiming to all that I had graduated from one of the above.
Obviously, my parents and their generation were slacking in making us feel special.  No end of whatever grade graduation special party and a bounce house.  I see the possibility of an entire generation needing therapy about why they are not special.
However, what was special about summertime was the time spent reading books with my mom.  I now know it was a trick to get me to be quiet while my younger brother and sister took naps.  I am the oldest only child of three with my brother 5 years behind and my sister 8 years behind.  Reading during the summer became a habit and I look for books that I think will be enjoyable summer reads.
These are my 4 books for Summer 2017.  I hope you enjoy your summer and would enjoy knowing what you are reading.
The Captain Class: The Hidden Force That Creates the World's Greatest Teams by Sam Walker, a remarkable new book that challenges some conventional ideas about leadership. Within this book is the story about how leaders lead.  Carla Werden Overbeck may be a name you have never heard of, yet she was the Captain of the US Women's National Team, a member of The Sting Soccer Club and a Richardson High School graduate.  Anyone who aspires to be a manager, or is already managing people and hopes to get better at it, could learn a lot from The Captain Class, and be inspired by Carla Overbeck
The Checklist Manifesto: How to Get Things Right by Atul Gawande We live in a world of great and increasing complexity, where even the most expert professionals struggle to master the tasks they face. Longer training, ever more advanced technologies―neither seems to prevent grievous errors. But in a hopeful turn, acclaimed surgeon and writer Atul Gawande finds a remedy in the humblest and simplest of techniques: the checklist.
The Challenger Sale: Taking Control of the Customer Conversation by Matthew Dixon 90% of us are in sales.  Even your doctor should be in sales.  If the client is unhappy or does not like the service, they will go to another provider.  With that idea that we are all in sales, this is a must-read. The authors' groundbreak­ing research explains how the rules for selling have changed.
The 4 Disciplines of Execution: Achieving Your Wildly Important Goals by Chris McChesney An insightful new book from the multimillion-copy bestselling author Sean Covey and the Franklin Covey organization based on their work with hundreds of thousands of employees and large companies to unveil the essential disciplines proven to help businesses and individuals realize their most important goals.
 Bonus Reading – Garden and Gun Magazine is my favorite magazine. Garden and Gun magazine celebrates the modern South and features the best in Southern food, style, travel, music, art, literature, and sporting culture.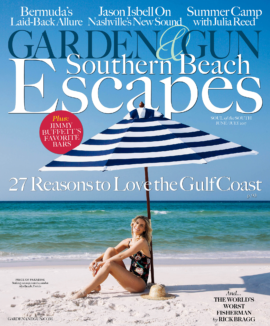 Enjoy your summer reading and let me know what you are reading.  I will be looking for another book on July 4.
Summer, Splash, and Sunblock
Michael
Click here to schedule an appointment? 
Michael Tannery CPA CDFA® AIF® ●  CEO
Registered Principal
Be A Financial Olympian™