Women In Transition
Divorce hurts women not only emotionally but financially. Some of the worst financial decisions are made during the throes of divorce … decisions that can affect the rest of your life and the lives of your family. And a divorce attorney's ability to help your financial situation—both now and in the future—can be limited.
The financial issues inherent to every divorce case are often times the ones that are the most overlooked. However, once a divorce settlement has been signed, it's too late to change it. We can help you decide the tough financial decisions such as:
Who should keep the house?
How much will it cost to live post divorce?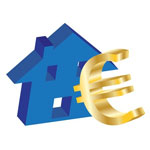 How can retirement accounts be split and the money accessed?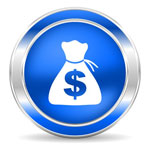 These are all questions a trained Certified Divorce Financial Analyst can answer.
We are not attorneys; rather, we help women and their divorce attorneys decide on the most advantageous way to divide marital assets and enable them to negotiate more favorable settlements, especially when there are complicated financial and tax issues. We typically work alongside our clients' divorce attorneys, analyzing complex financial assets, evaluating proposed settlement terms and providing projections that enable the attorney to negotiate the most favorable divorce settlement agreements. Together, we help our mutual clients emerge in the best financial shape possible: not just in the short term, but far into the future.
Certified Divorce Financial Analysts™ are trained to answer these questions and more during the process of divorce and to provide litigation support for their attorneys, which helps them prove and often settle their case.
Divorce can be one of the most stressful events that you will experience in your lifetime. You will be experiencing a wide range of emotions, from anger to resentment to despair. By having a financial advocate, you will have someone designated to make decisions based on the future YOU, rather than the present YOU.
Who are the 4 key players to have on your divorce team?
Family Law Attorney

Divorce Financial Advisor

Therapist / Counselor

YOU
To help you thoroughly prepare you for making these critical decisions, we will lead you through a 4 step process to increase your understanding of the overall impact of your settlement.
1. Review Current Financial Status
Compile, organize, and value assets

Analyze liabilities

Estimate immediate needs

Prepare statements of net worth

Develop realistic budgets
2. Determine Long Term Goals
Discuss and prioritize goals

Estimate future earning potential

Project retirement needs
3. Analyze The Divorce Settlement
Review after tax proposals

Estimate maintenance needs and analyze cash flow

Compare and contrast settlement proposals

Develop alternative settlement proposals

4. Manage Post Divorce Assets
Create financial plan

Oversee asset transfers

Manage investments and monitor results
Our services include, advising, analyzing, educating, preparing, supervising, and attendance at any meeting requested by the client.
Our Location
Tannery Company
740 E. Campbell Rd.
Suite 120
Richardson, TX 75081
Phone: (214) 239-4700
Fax: (214) 239-2929
Our Hours
Monday-Thursday / 8a-5p
Friday / 8a-4p