In 1975, The Jefferson's spun off from All in The Family in 1975 and as the show's theme song stated that the Jefferson's ……….
"Well we're movin on up, to the Eastside".
On Thursday, February 28, 2019, Tannery & Company will be doing our version of moving on up as we relocate to Eastside.
Tannery & Company
Tax ∙ Accounting ∙ Wealth Management
740 E. Campbell Suite 120
Richardson, TX 75081
214-239-4700
www.tannerycompany.com
Transition is always full of surprises. The first surprise is that our space will not be completely remodeled for us until nearly the end of April. Flexibility is a key tenant of success in life and for the interim period we will be in temporary office right next door to our future new office.

Yes, everyone will be there including Buddy. He is keeping his job as "official greeter" and cannot wait to meet the new FedEx and UPS guys and gals.
We are excited about our new location and cannot wait to share our new space with you. Look for that Open House announcement later this Spring.
Our timing for the move is late afternoon on Thursday. If you need us, call us or email us.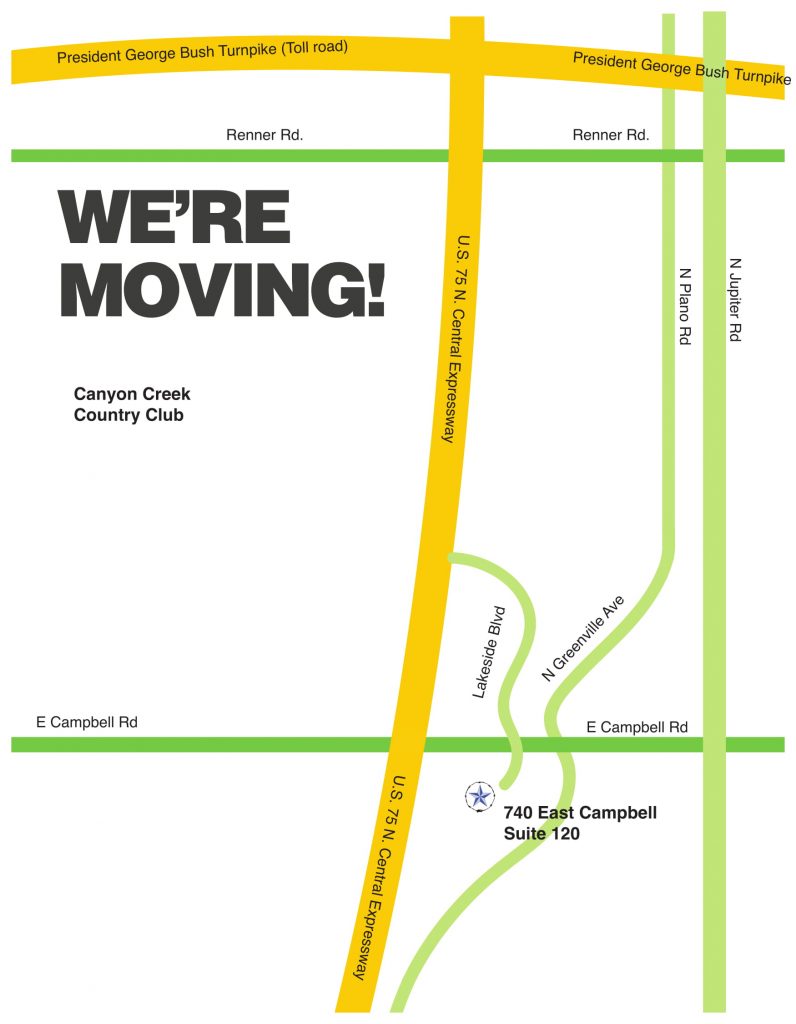 Subscribe here to our weekly blog
Michael Tannery CPA CDFA® AIF® ●  CEO
Registered Principal
Be A Financial Olympian